RICHMOND, Va. – It started out as an idea to heal a community with a history of hate.
The streets and cemeteries of Richmond, Virginia, are still lined with massive memorials to the Confederacy and flags with the "Southern cross." Residents of the historic city said to this day it is hard for them to move past that history.
"Being the former capital of the Confederacy we are steeped in the history, but it's all one-sided. It's all a lost cause history and until it's balanced it's not going to be made right," said Anita Lee, a resident of Richmond. "It needs to be a more balanced history."
Local and national programs have developed in recent years to combat hate against African-Americans, racism in general and an American history of intolerance. In Richmond, two women started a pledge and program at their Unitarian Universalist church to educate people on racism.
Unitarian Universalist churches are known for filling their congregations with predominantly white members and leaders. Last year, the church saw national furor over racial policies and practices, sparking a resignation of its national president, after the appointment of what critics saw as too many white leaders.
Lee, 70, said she has been fighting against hate and racism since her father put her on a picket line when she was only 8 years old, protesting to integrate schools. When she joined the First Unitarian Universalist Church of Richmond about 20 years ago, Lee said people would often confuse her with the black secretary for the church, even though she came to service every week and "looked nothing like her."
That experience was one of many that launched the Richmond Pledge Against Racism, a program led by two women in the local church with two days of workshops and training discussing hate.
Since the idea came to fruition four years ago, about 250 people have completed the training in Richmond and the program has now launched in 17 locations across America.
"It was important to me if I was going to remain a member of the church that we become really active in eradicating racism, and signing the pledge was only the beginning," Lee said. "We had to learn to live the pledge. And so we developed a series of workshops in order to enable people to learn how to first recognize racism when they see it and then what to do about it."
Lee started the program with Annette Marquis, who grew up in a town that was "intentionally white." Marquis grew up in Roger, Arkansas – which was classified as a sundown town, meaning that signs were posted across the town saying that blacks were not allowed after dark.
There were thousands of sundown towns across America before the Civil Rights era, according to Jim Loewen, author of the book "Sundown Towns." Loewen uses a formula to identify towns as sundown, including if there was legislature preventing blacks from the town, documented signage and a white population of more than 99.9 percent.
"The sense of being threatened by just being in a place, by just having made a turn through a town, that people weren't welcome – that has really stayed with me all my life," Marquis said.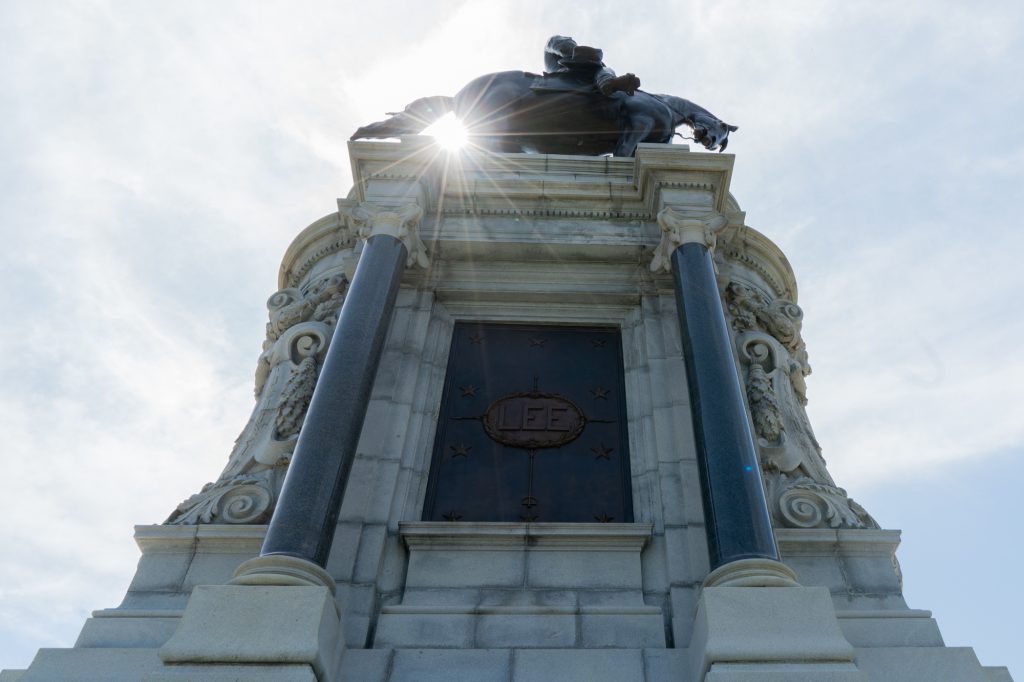 The two women started the program in 2014 after the first Black Lives Matter rally in Richmond. Marquis said a number of the church members went to the march and then started to think about what they could do to combat racism and hate in America, asking themselves the question "how do we really find ourselves in this story?"
Marquis said she doesn't see the national conversation changing until more communities confront what's going on in their neighborhoods.
"When you really look at the history of this country, there has been no justice for people of color," she said. "From Jamestown to Plymouth Rock to everywhere in between and today, when I hear that, when I hear the rhetoric around making America great again and I try to think about when was that time that we're trying to make great again. There was never a time when it was great for people of color."
After the alt-right rally in Charlottesville, Virginia, last year in the city neighboring Richmond that left one dead and several injured, Lee said she has no choice but to continue to fight against hate.
"I have five grandchildren and I've been working at this for let's just say well over 50 years. I see us sliding backwards and I want their lives to be better," Lee said. "I don't want them to have to be fighting when they get old enough for equal rights, it doesn't make any sense. This is 2018 for heaven's sakes. I never imagined that we'd still be fighting racism."