BECKLEY, W.Va. – The police were at the Travelodge Hotel as the citizens of Beckley, West Virginia, woke up Monday, July 9, to news of a suspected murder in their town. A young woman, a teenager of 19, was shot in the middle of the night.
Later that week, Beckley Police arrested four men, charging them with murder, kidnapping and conspiracy to commit a felony.
But on Monday, while it was still too early to know the motive behind the death, Beckley resident Felicia Robertson immediately linked it to one thing.
"In this town it can only be chalked up to drugs," she said.
A waitress in a 24-hour diner beside the Travelodge, Robertson said the opioid epidemic hit Beckley hard. Initially prescribed to coal miners for the wear and tear on their bodies, she has seen opioids become a recreational drug for young people in the historic coal town of about 17,000. The population has been gradually declining, as have its coal jobs.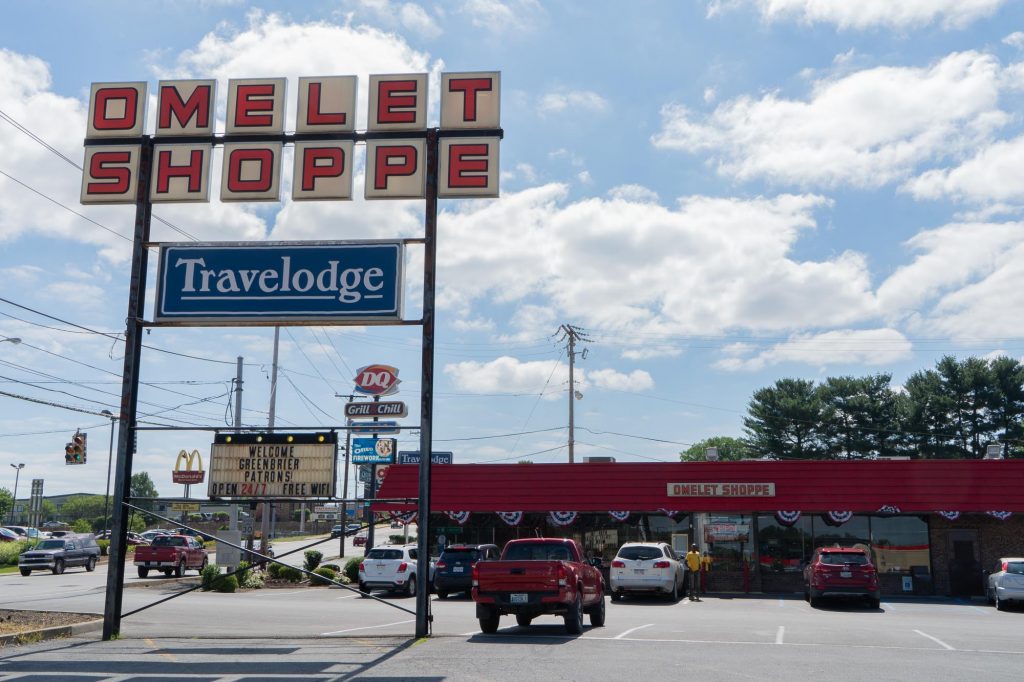 West Virginia has drawn national attention as an example of just how out-of-control the opioid epidemic has become. According to a report earlier this year in the Charleston Gazette Mail, small towns in West Virginia were pumped with pills by pharmaceutical companies.
Robertson, the mother of a two-year-old daughter worries about the next generation in a state with the highest death by overdose in the country.
"When I was a kid, the coal mines were doing great. Everyone was about the other person, about taking care of your neighbors, helping others," she said. "Drugs have become a big part of this tale."
The crisis affects every part of life, Robertson said. People treat each other with less care and respect these days – there's less compassion and less civility, she added.
Thirty minutes past Beckley, away from the chain hotels and traffic lights, the fields are deep green and there is a sign for a catfish pond.
Lightly burned by the West Virginian sun, Jessica Vance is sitting on the banks of the pond.
Her children play around her, an American flag flies behind her and wind chimes made from tablespoons chime in the breeze.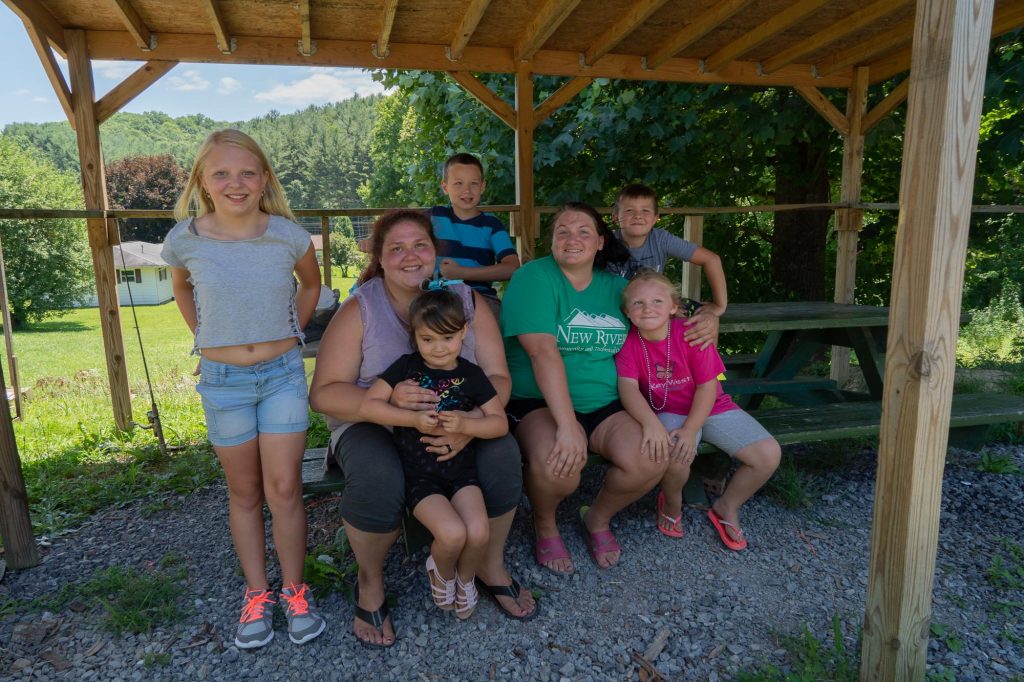 As a former hotel housekeeper, Vance casts her fishing line into the pond, and shares her thoughts with an SUV-full of passing reporters. Racism, she said, is the biggest issue she sees facing America today.
"We bleed the same way. That's how it should be, but it's not like that," Vance said. Her words, softly spoken, roughly echo those of Shakespeare's Jewish anti-hero, Shylock: "If you prick us with a pin, don't we bleed? If you tickle us, don't we laugh? If you poison us, don't we die?" he asked of an anti-Semitic Elizabethan audience.
Shylock and Vance, hundreds of years and thousands of miles apart, pose the same question: Why are some considered less equal, less human than others?
"My best friend married a black man and her kids are mixed," Vance said. "People have a problem with that – those kids get called names at school. They are never white enough or black enough."
Vance's mother, Julie Farnsworth, is also relaxing at the pond, owned by their family. "It's catch and release and it keeps the kids off the street," she said, drinking a Coca-Cola from a can labeled "Grandma."
"I'm frightened for my grandchildren, for their generation. I'm terrified," she said. "It didn't used to be like this. Something started bubbling up eight or 10 years ago. I don't see the hate that everybody is talking about, here in my everyday life. I see it on the news and it scares the crap out of me."
Farnsworth said she isn't aware of hate or discrimination in this community, yet she gets visibly upset talking about the future for her grandchildren playing at her feet.
She said the hate she sees on television – the rhetoric being used, the discussions about immigrants, race, religion – has invaded her life, making her fear that society is being destroyed before her eyes.
Farnworth's grandchildren cluster around the fish pond, excited to talk about a possible trip to Florida. The smell of corn fritters, cooking from the house kitchen, wafts through the air.
"But I have hope," Farnsworth said. "America is still beautiful."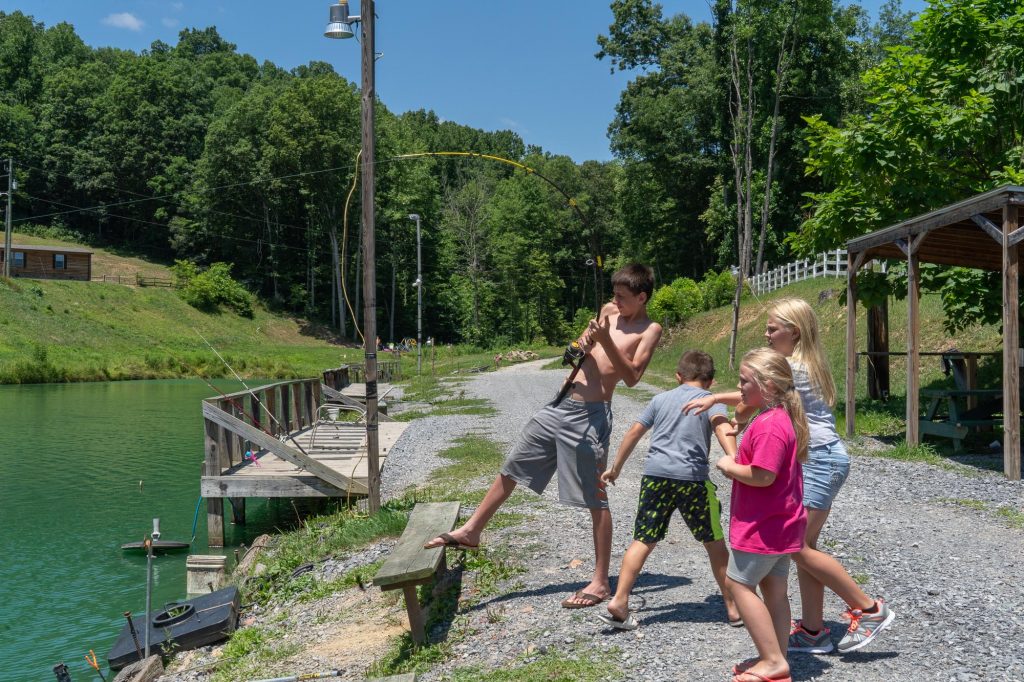 News21 fellows Brittany Brown, Storme Jones and Tilly Marlatt contributed to this report.
Follow the News21 blog for updates as the team reports on the road.