PHOENIX — The SUV is rented. Eight top journalism students from the U.S. and Ireland — fellows in the Carnegie-Knight News21 annual summer investigative journalism program — left Phoenix Tuesday on a 23-state investigative road trip.
"The State of Hate" road trip is part of a larger reporting project called "Hate in America," examining how hate is changing the nation.
The fellows on the three-week road trip will talk to Americans from all walks of life and across the fault-lines of political, economic and racial differences.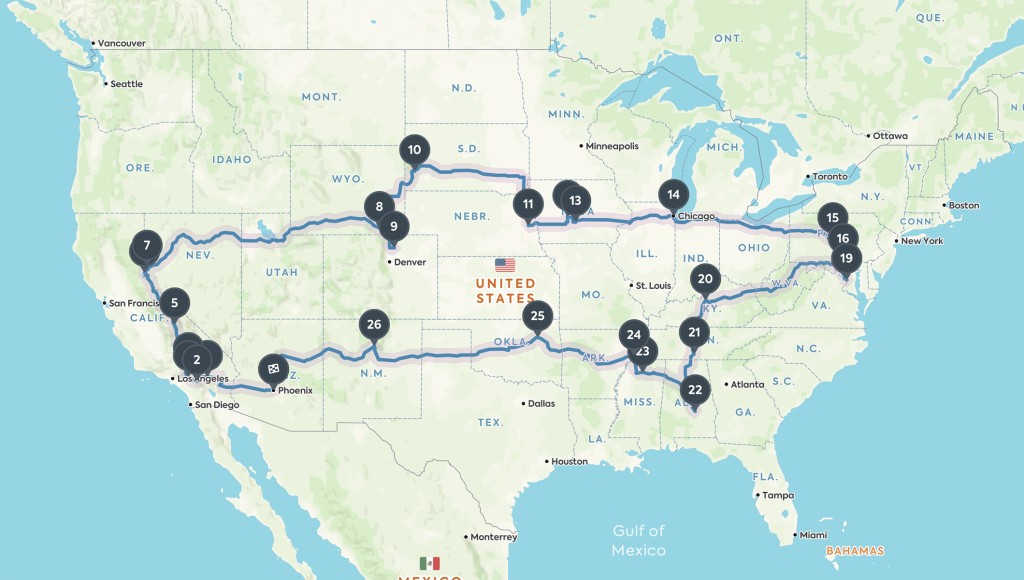 They are part of a 38-member team of News21 reporters, based at Arizona State University's Walter Cronkite School of Journalism and Mass Communication. While other News21 fellows are mostly traveling this summer to major cities for interviews, the eight road-trip fellows have a different purpose: to explore the off-beaten paths and examine the state of hate in more secluded American towns and at some of the nation's most iconic places.
Journalists Jim Tuttle and Alex Lancial are leading the three-week, 7,000-mile trek.
Fellows Catherine Devine, Brandon Bounds, Lenny Martinez Dominguez and Penelope Blackwell will cover the first leg of the road trip. They will travel through California, Nevada, Utah, Wyoming, Colorado, South Dakota, Nebraska, Iowa and Illinois. In Chicago on July 5, fellows Rosanna Cooney, Storme Jones, Shelby Knowles and Brittany Brown will take over the tour, doing interviews in Indiana, Ohio, Pennsylvania, Washington D.C, West Virginia, Kentucky, Tennessee, Alabama, Mississippi, Arkansas, Oklahoma, Texas and New Mexico. Side trips are likely.
Follow the News21 blog for updates as the team reports while on the road.