TEKAMAH, Neb. — Since the start of the State of Hate road trip, the News21 road warriors traveled more than 3,000 miles and reported in Arizona, California, Nevada, Utah and South Dakota, before they arrived in Nebraska.
The first stop was Tekamah in Burt County, Nebraska, a town of 1,852 people about 46 miles northwest of Omaha.
Construction workers Frankie McCandless and Keith Terwilliger – in town from Tennessee on a job – were eating lunch at the Subway sandwich shop on South 13th Street.
News21 asked them about the state of the country and both agreed that there are divides, but not along race lines.
The two men said issues in the country today are over jobs and the economy, and everyone is affected by them, creating frictions among different groups.
"The way I look at it, it ain't just one color, it's all colors…," McCandless said. "Everybody needs to get out and get a job and pull their own weight."
Some people are able to work and they still get government money and everything else, he said.
Terwilliger echoed his thoughts.
"Welfare and food stamps are well and fine, but they are made for a purpose, but not as a way of life," Terwilliger said.
McCandless and Terwilliger applauded President Donald Trump, saying he's doing a good job, especially when it comes to the economy.
They said they are hoping the divide in the country closes if the president succeeds at making the economy better.
"There are more jobs now than there have been in decades in this country," Terwilliger said. "He is standing up for our manufacturers, our farmers, for our foreign trade. It has been totally lopsided. All the other countries put terrible tariffs on us."
Terwilliger added that people are worrying too much about issues like immigration policies.
"Too many people are crying and moaning about every little thing," Terwilliger said. "Everybody is just too tender. Everything upsets everybody."
McCandless added: "Everyone needs to get along instead of fighting with each other."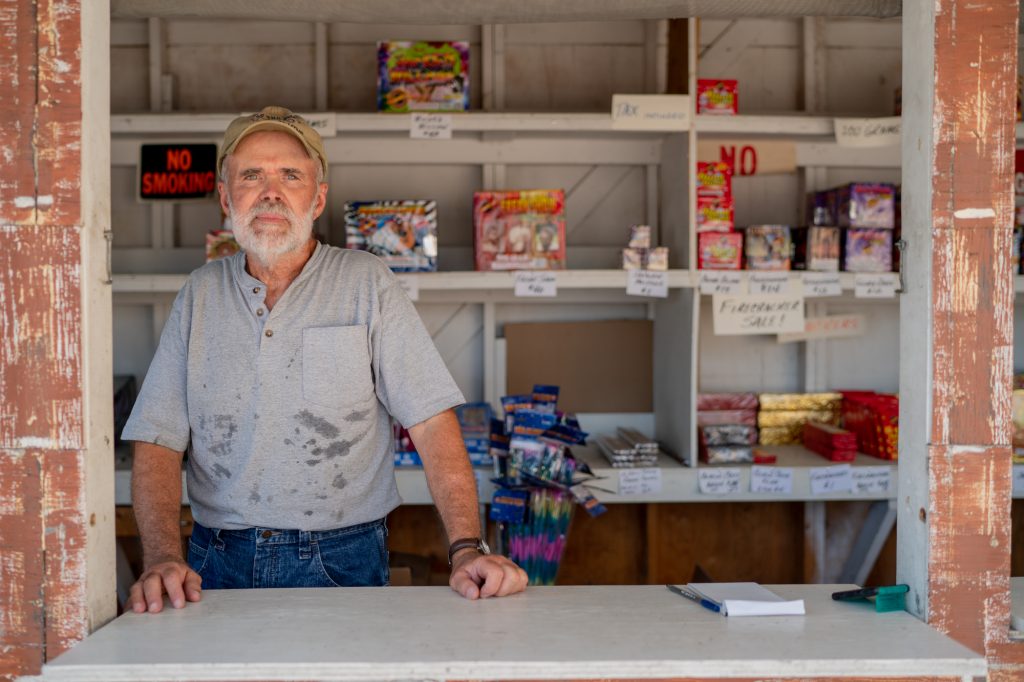 Down the road from the Subway, Larry Bucy was selling fireworks at a fireworks stand with the words "Tekamah Area Vet" written in red paint out front.
Bucy said the media was blowing news events out of proportion, creating divides.
"If you just look around, it seems like we're OK," he said. "Then if you watch the national news, it's going to hell in a handbag."
Driving closer to Omaha, the next stop was in Fremont, Nebraska, a booming town of 26,000 that has a Hormel Foods hog-processing plant that produces Spam and other products. In 2017, Costco broke ground for a chicken processing plant, which is scheduled to open in 2019.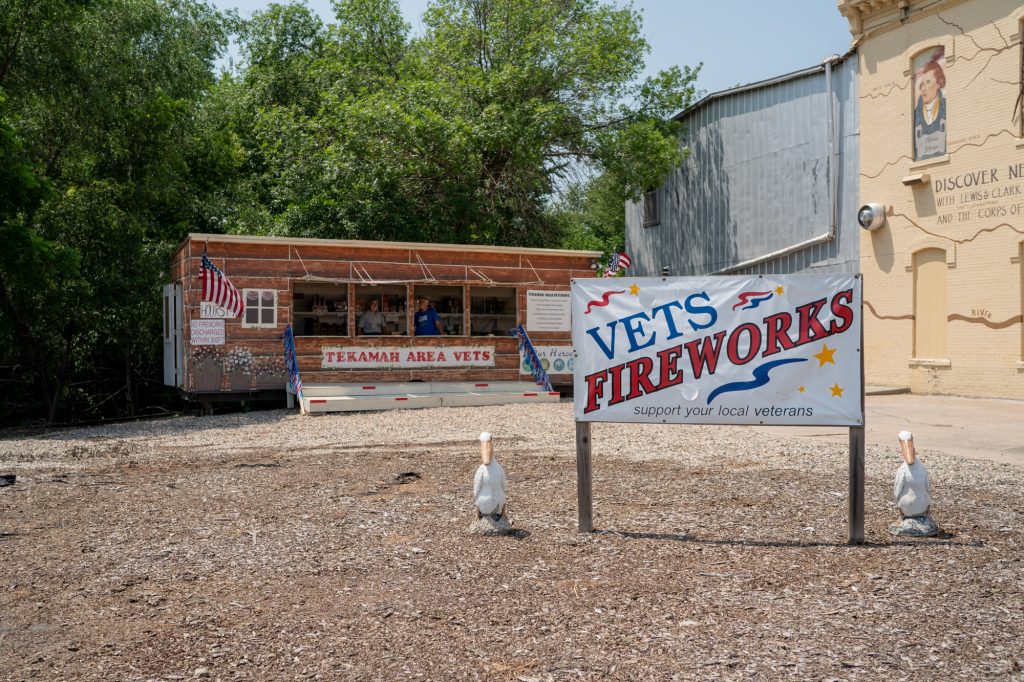 Glen Ellis, 54, has lived in Fremont for 14 years and owns Milady Coffeehouse, in the city's historic downtown.
"We've gotten away from civility," he said. "When I grew up, the reds and the blues could talk and share different opinions and not have a hatred. It seems like it has gotten worse and worse. It seems like the older I've gotten, I sense it more."
Ellis is running for the Fremont City Council. His goal, he said, is to help people feel welcome in his town regardless of who they are.
Fremont made national news in 2010 when the Fremont City Council passed an ordinance to prohibit renting to illegal immigrants. Additionally, the ordinance requires all new renters to purchase a $5 permit from the city and swear they have permission to live in the country legally.
The U.S. Supreme Court declined in 2014 to hear a challenge on the city's ordinance and the law has been enforced since that year.
Ellis said his town is more than that and, in his campaign, he stresses that Fremont is a welcoming city. He pointed to the town's Latino community, many of whom were drawn to the town because of the meatpacking plant.
"We got a lot of loving people here in Fremont," Ellis said.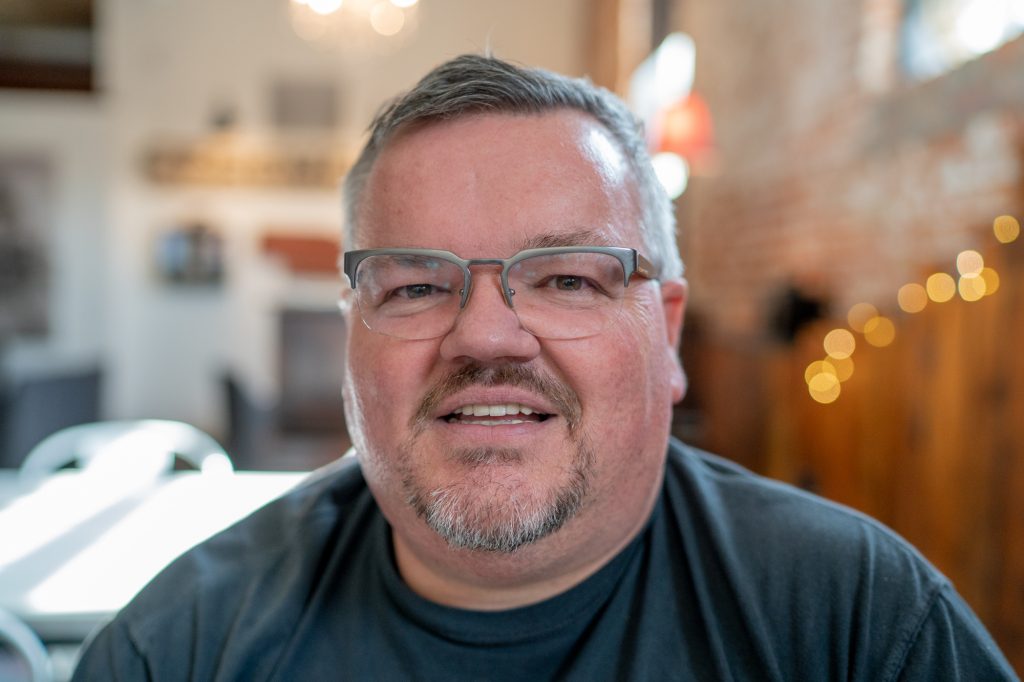 News21 fellows Catherine Devine, Penelope Blackwell and Lenny Martinez Dominguez contributed to this report.
Follow the News21 blog for updates as the team reports on the road.