PERRY, Iowa — In an America that often seems more divided, there remains one event that brings people together: the Fourth of July.
The residents of Perry, Iowa, a farming and meatpacking town of 7,800, 45 minutes northwest of Des Moines, joined across party and ethnic lines – over a third of residents are Hispanic — to celebrate the 242nd anniversary of America's freedom.
Perched in front of his home on Wills Avenue, town educator Eddie Diaz and members of his young family watched excitedly as the town's annual parade passed.
Diaz, who is 39, said he came to Perry during the mid-1990s, when there was a large influx of Hispanics into the area, making Perry newly diverse. Until this spring, he was principal of St. Patrick's Catholic School.
"We have a lot of people living here from Latino backgrounds and we have a small refugee population," he said. "There are always tensions and frictions in any community, but it's more between individuals than groups."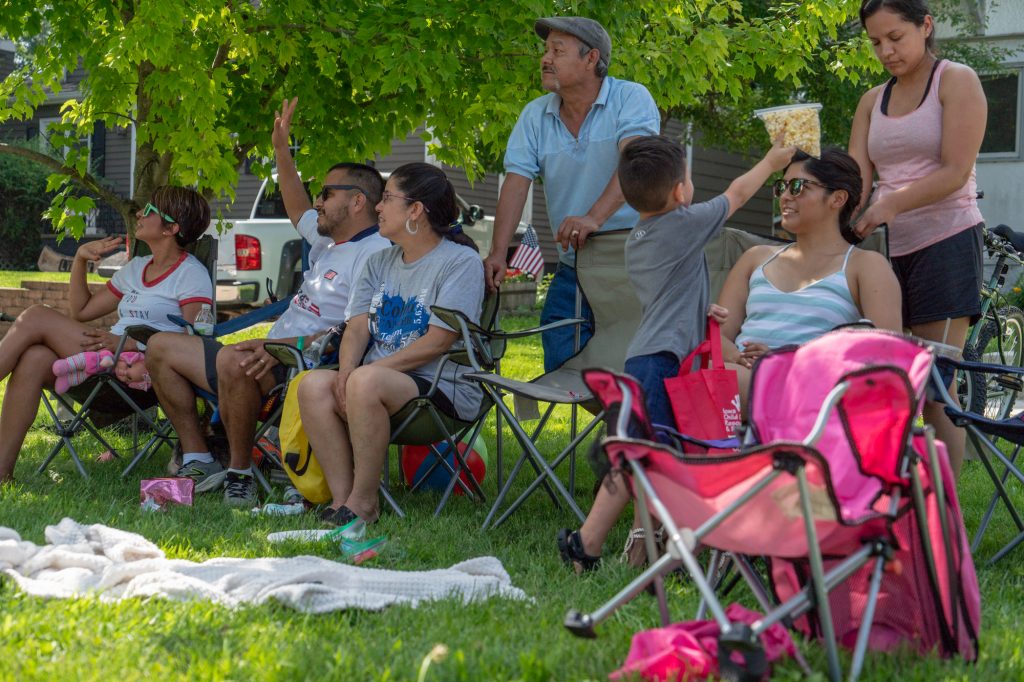 Diaz said that when the demographic change came to the previously all-white community, some white people began to leave.
"The people who were less accepting of diversity have chosen to leave the town and so the people that have stayed are more accepting," Diaz said. "I don't put too much thought into the people that leave. I think it's unfortunate. But as an educator and a father, I have to focus on the positivity that is in the community."
He said that the small community "creates positive change" every day for the future of its children.
"I teach my children that we are all Americans, we're here for the same thing and ultimately if we want to live in a happy society, we have to help each other and get along," he said.
As the parade flowed down the street, community members left their porches to follow the parade into the town park, Pattee Park, for music, food, dancing and games.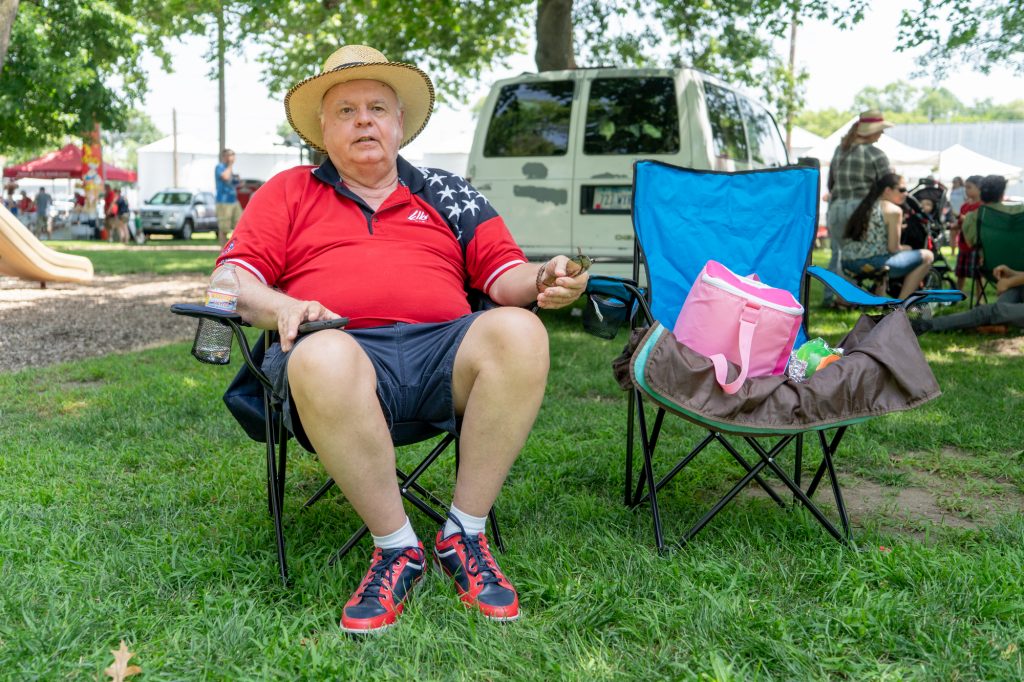 Jerry Roberts from nearby Jefferson, Iowa, took a break from enjoying the fun to discuss where America stands today, recognizing the divides the country is facing.
"There are religious divides and, within religion, there are divides within that …," he said. "And then you have regional divides and now you get into political divides."
Roberts added that, while these issues are happening, people aren't talking with each other about it very effectively.
"You've got to sit down and be able to talk problems and instead, we just shout at each other," he said.
Lauri Haynes, who was cooking kettle corn at the park, echoed Roberts. She described the country as like a "junior high school cafeteria."
"It's like everyone's reading headlines and making opinions based on one person and it's juvenile," Haynes said.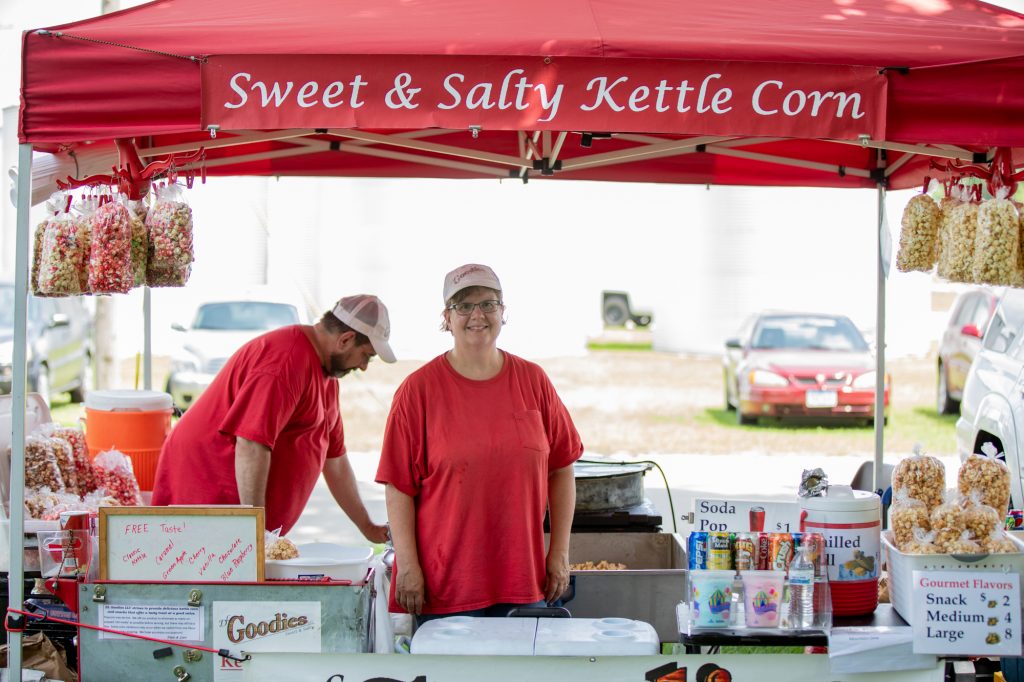 After packing up our things from the farmhouse where the News21 crew were guests, we headed eastward.
The next stop was Carbon Hill, Illinois, a predominately white town of 345 residents, about an hour southeast of Chicago. The fellows stepped inside Mustachios, a bar on North Third Street and West Lacey Street.
Diane Eartly, co-owner of the bar, grew up in Coal City, Illinois, another village five minutes from Carbon Hill where "everybody knows everybody."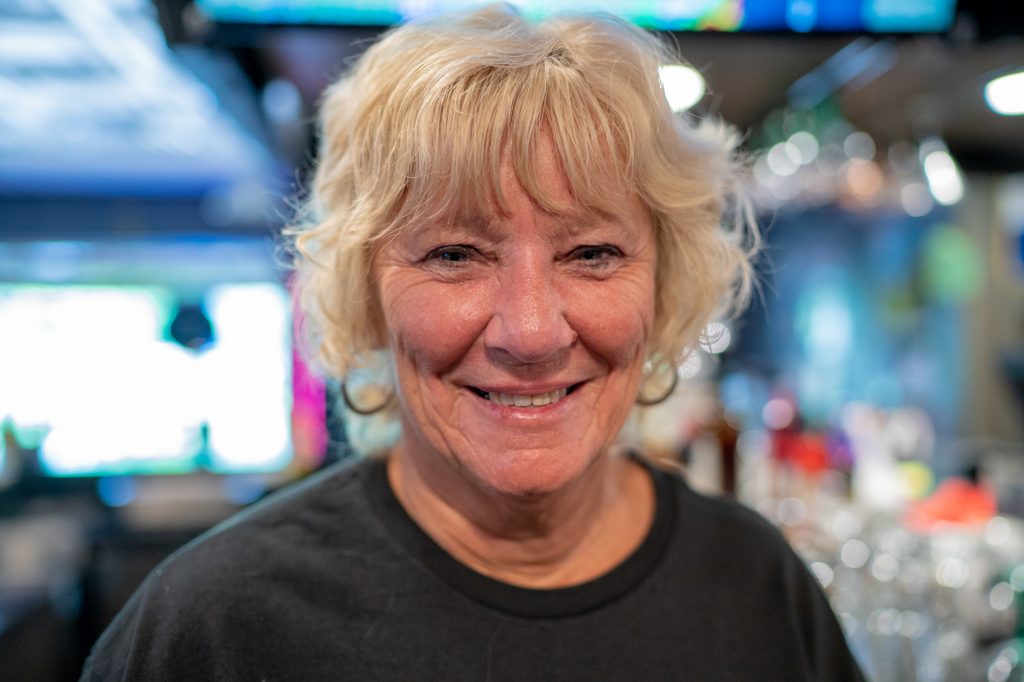 While growing up, Eartly said she didn't notice many divides in the country.
Today, as she still resides in the small town, she noticed that America "is changing."
Too many people are spending time on their cellphones, shopping online, dating online, and not talking to each other or supporting their local stores, she said.
Stephanie Long, a bartender at Mustachios, said she was a Bernie Sanders supporter when he was running for president.
"There's a lot of growing that needs to be done, but I'm hoping (America) will get better," she said.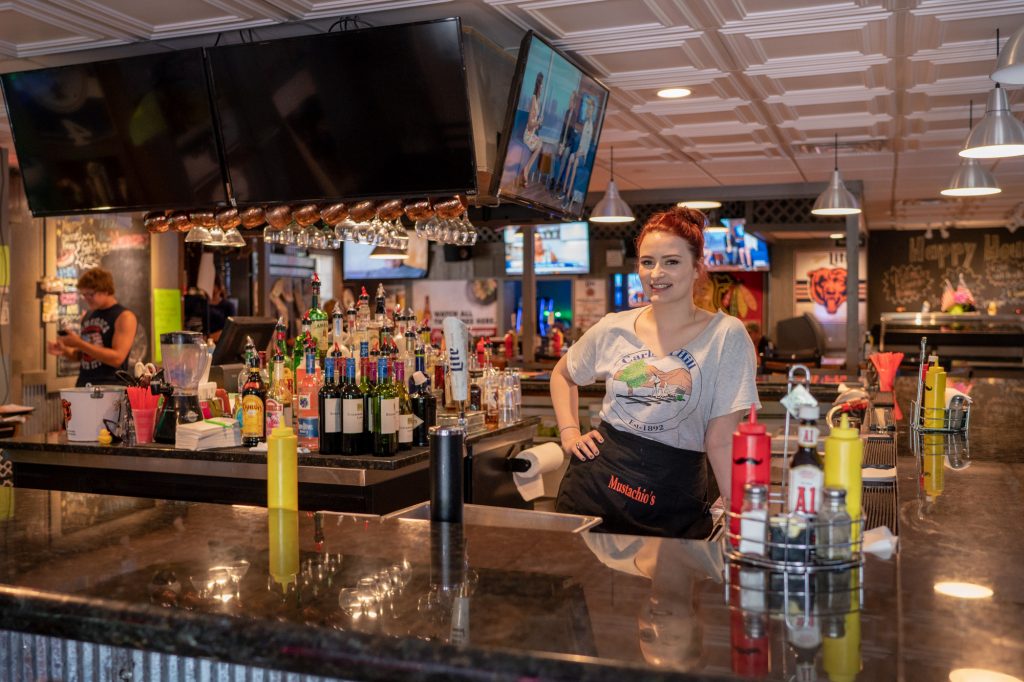 News21 fellow Penelope Blackwell contributed to this report.
Follow the News21 blog for updates as the team reports on the road.