ELKO, Nevada — Traveling along the famous dusty Winnemucca Road, the News21 SUV crossed through the gateway to the Nevada outback, the fellows taking in the last of the mountain air.
On the third day of the cross-country road trip, News21 traveled through "the Silver State" of Nevada to ask a small sampling of the 3 million residents about the climate of hate in America.
In a small coffee shop in Incline Village, a town of 8,777 on the Nevada side of Lake Tahoe, local resident Charlie White, who was sitting at the IV Coffee Lab, said there has always been friction in America, but people are now getting lost in the negative news stories.
"Love will always overpower any hate and misunderstanding that is happening in the world," he said. "If you focus on love instead of hate and all the good things that happen in this country, you'll see there is far more love in this country than there is hate."
Sitting across the coffee table, White's close friend Jeff Rauenhorst echoed the sentiment.
"I just came back from doing the Camino de Santiago, the pilgrimage in Spain, and everybody there was walking together on the same path and working together," Rauenhorst said. "We are all just people walking this planet together. We have more in common than we have differences and most people just don't realize that."
A few miles down the road, at a site overlooking the blue expanse of Lake Tahoe, Nate Thomas from Boston, Massachusetts, said America can be a hostile place.
"We've gone backwards as a society," Thomas said. "Racism, hate and segregation is not getting any better. It's now more visible to everyone through the power of social media."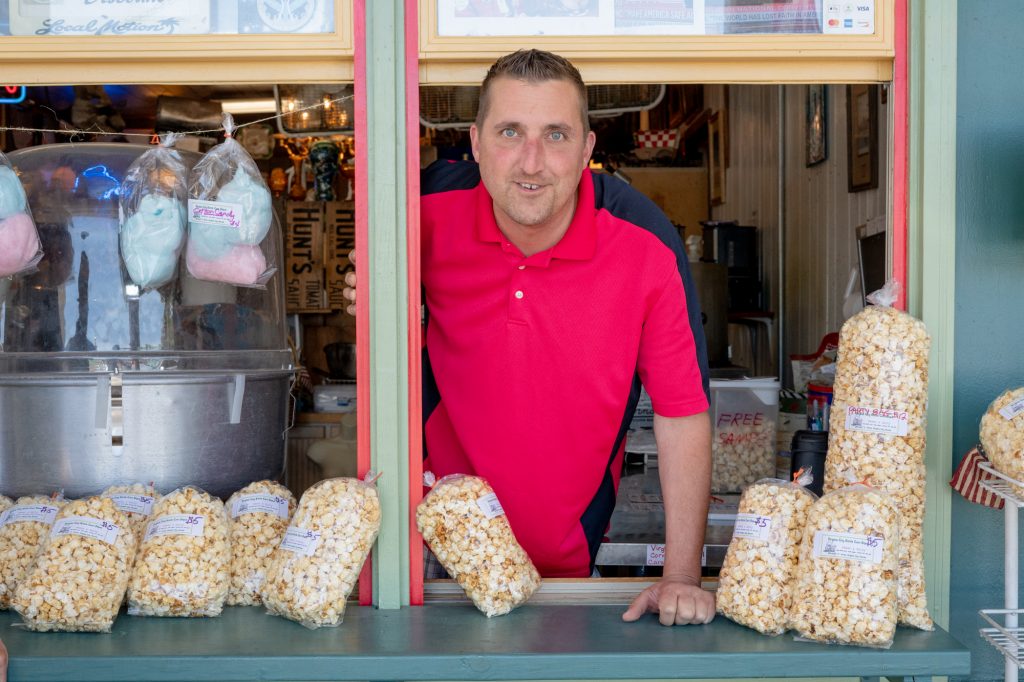 About 35 miles east of Lake Tahoe in the center of the historic town of Virginia City, Paul Coombes handed out free samples of kettle corn to tourists outside Breck and Dave's Kettle Corn Depot. When asked about attitudes and conditions in America today, he said his family has experienced hate.
"I come from an ethnic family. My daughter, Zoe, is half African-American, so I am very sensitive to the topic of hate," Coombes said. "I think all races have a lot of work to do. It's better than it used to be, but we have a long way to go."
He said his daughter has been the subject of hate speech by a fellow student too young to have those opinions without prompting from home.
"That's not something a child would think for himself," he said.
Another 60 miles east, deeper into Nevada, Brian Baldwin, who supplies produce to gas stations and small stores in Lyon County, said America has become too political.
"America was pretty cool for quite a while there. You could go anywhere and do anything," he said. "I had African friends who would make their traditional meals for us and Mexican friends who would make proper Mexican food. Today, you go and get sushi and you're accused of cultural appropriation. People are too politically sensitive."
The News21 SUV in now traveling farther into the Silver State of Nevada, heading toward Utah.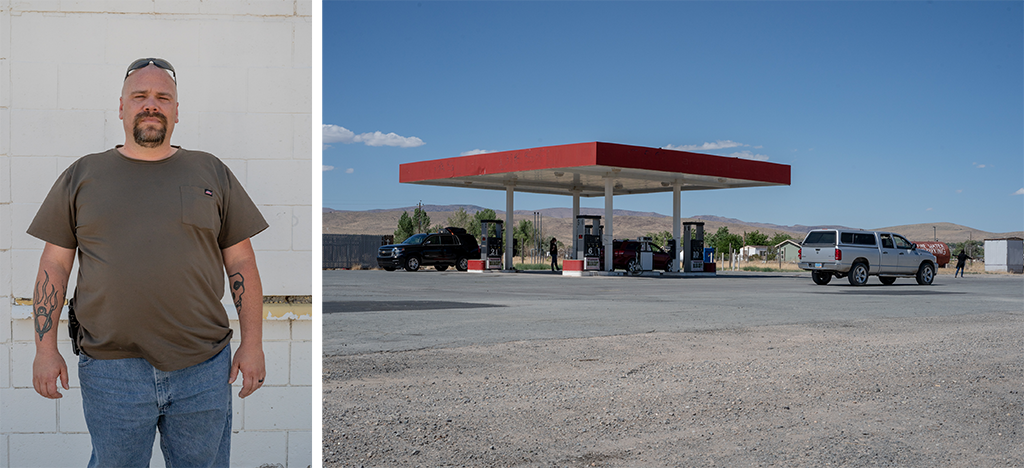 News21 fellows Brandon Bounds, Penelope Blackwell and Lenny Martinez Dominguez contributed to this report.
Follow the News21 blog for updates as the team reports on the road.